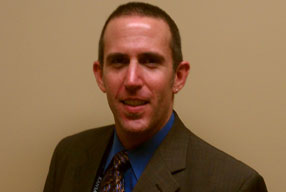 Peter Schmidt
Dual Rate Dealer/Floor Supervisor
Kansas Star
---

What do you think separates Boyd from other companies?
I think Boyd's professionalism and reputation separates them from other companies; also I always hear great feedback from team members.

What would you tell someone considering a career with our company?
I would tell them it's a very good choice; there are a lot of opportunities.

What do you like most about your coworkers?
My coworkers are a lot of fun! Everyone gets along well, and shows respect for each other.

What is the culture like at the property?
The culture is great! We make sure that we provide a fun environment for the guests. Dealers and management are supportive of each other.

What benefit do you value most at the company?
I value the long term employment opportunities, stability and future growth that the company brings.

What has the property or company done to help the community in your area?
We donate to the local schools and I've heard great feedback about the tax breaks that the community is receiving.